An all new website that allows an instant access to the information you are looking for!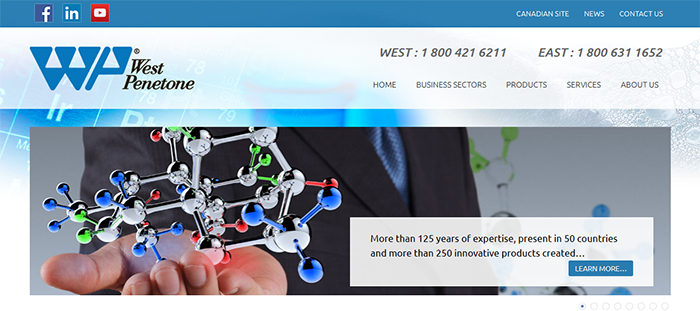 The structure was completely modified to allow quick and intuitive access to the pertinent sections.
A specific problem or need? See our "Products by Application."
You know what kind of product you need? Go to "Products by Category".
Finally, we have also grouped our "Products by Industry". So you now have access to a customized catalog for the specific needs of your industry!
The search engine has been completely rebuilt; you can now search by name or keyword … Which greatly simplify things when you don't know the name of the product!
You can still quickly view all of our products and their features in one page for easy access to safety data sheets and technical bulletins.
A download page with all our brochures, procedures and other documentation is also available.
Browse our new environment and discover the complete offer of West Penetone!
Happy surfing!